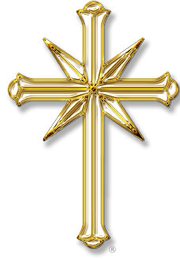 Judging from the recent survey that indicates 50% of Americans don't know what the Koran is, i think its pretty safe to guess that most people think Scientology is a celebrity club, celebrities like John Travolta, Tom Cruise and even Danny Masterson are profiting members of the church of Scientology. Why?, what is scientology?.








**Im not making it up, this is what Scientologists actually believe**




Scientology is a religion completely made up founded by L. Ron Hubbard, yes, a science fiction writer, author of the holy book of scientology, Dianetics: The modern science of mental health,

according to Hubbard we all have an immortal unit, like a soul, only its called Thetan, they live inside our bodies, when we die, they simply go on to a different bod

y, Thetans are here on earth because an evil galactic emperor called Xenu, banished the Thetans to planet earth around 75 million years ago. Thetans have god like powers, but all of our sins, all of our crimes, every bad experience that we live through in life has caused them to forget they have those powers, and the only way to...(i can't believe i'm writing this) free our Thetan and make him remember his powers and recover his strength is through Auditing.




Auditing is an 8 step program offered only by the church of Scientology, and the only way they know you are making good progress to free your Thetan is with a measuring device called "E-Meter", supposedly it measures the negative energy on your body that is holding your Thetan back, this negative energy comes from repressed memories, the memories according to Dianetics, are the ones guilty of causing personal problems like depression, pain, stress and maybe even constipation, your childhood memories have such a negative energy that they prevent you from getting jobs, they reduce your lifespan, intelligence, happiness and relationships, yes, it sounds like a prescription drug advertisement.




If you feel like Thetans are to blame for your misfortunes, you are welcome to get yourself some auditing by the church, all you need is to give the church around a thousand dollars per hour of auditing, the ultimate goal is to achieve the rank of Operating Thetan, translated to dollars it means you have to invest around 500 thousand dollars just to learn about your religion's dogma, yes, you have to pay to learn all of this information. By the time you are an Operating Thetan, you are poor and brainwashed, but now you can control energy, matter, space and time at will.




**I did not make any of the above up, those are the real beliefs of Scientology**




As if that wasn't enough, the church acts very much like a church, it brainwashes her members, it practices aggressive tactics like stalking and intimidation on whoever tries to leave it, it's been accused of fraud, surveillance and money laundering, they believe they have authority over their members, so they have their own "hospitals", the most famous case is Lisa Mcpherson








The charges against the Church of Scientology were dropped after the state's medical examiner changed the cause of death from "undetermined" to an "accident" on June 13, 2000. A civil suit brought by her family against the Church was settled on May 28, 2004
Other reports by church defectors include harassment, assault, and a process they call "cutting off", basically the church cuts you off from your family, that means that if you are the head of a Scientology family, and you decide to quit the church, you are free to do so, but you have to give up your family, they belong to the church.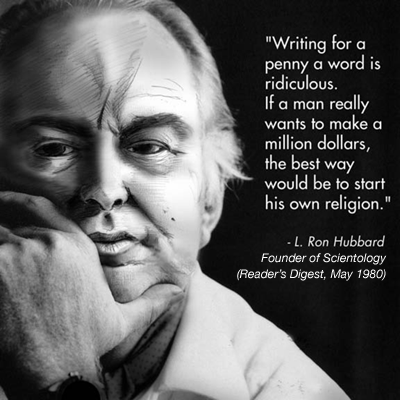 Terrible cult leader, awesome businessman.
There's also a very good reason why there's not as much talk of Scientology from skeptic TV shows, Scientology has a fierce team of lawyers and they jump to the neck of whoever dares to criticize the church, a couple of years ago, the magic duo Penn & Teller wanted to make an episode about Scientology on their show Bullshit!, that never happened, allegedly because SHOWTIME didn't want to deal with legal action from the church of Scientology.
In 1978 Mary Sue Hubbard, L. Ron Hubbard's wife was accused by a grand jury of masterminding a conspiracy against the government to stop them from investigating the church's business practices. L. Ron Hubbard himself was being persecuted by the IRS for stealing 200 million dollars from the church's money, he died before he could answer to the authorities.
The famous E-meter was shot down by the medical association, every e-meter needs to have a label indicating that it has no proven effect in the diagnosis, treatment or prevention of any disease. It's basically in the same isle as a ouiji board, dousing rods, GT-200, and other mumbo jumbo "spiritual" devices.
At what point should we start attacking scientology more often and more directly?, should we start now?, or should we just wait for the masses to be more and more disappointed of Jesus, Muhammad, Yahweh or even Joseph Smith and run into the arms of something like Scientology?, have you ever seen a scientology in a debate defending his beliefs?, scary stuff right?, they don't even try to be rational, at least the christians and muslims try to sound reasonable, they try to make a case for themselves, Scientologists throw rationality overboard, they have a whole book of instructions called How to Confront and Shatter Supression: a guide on PTS/SP
To Scientologists, anyone who criticizes the church's methods is a SP (supressive person) you know, someone that suppresses your Thetan with his negativity, a PTS is a potential supressive person, often someone close to the SP, a PTS is deemed dangerous because he might be highly influenced by the SP, thus resulting in very destructive situations for your inner Thetan.
Good luck arguing with a scientologist. I'm missing a lot of interesting stuff but i feel this is a good introduction to Scientology, ill save more crazy goodies, like their hate towards psychiatry and the belief that they are the only qualified persons on earth to deal with issues of the mind for future articles.