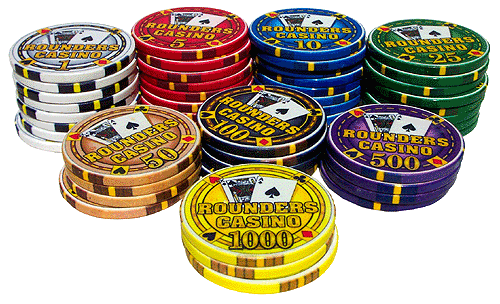 You are at a table playing blackjack with a king and a nine on your hand, chances are that if you ask for another card, you will go over and lose it all, so your best bet is to keep what you have and play it smart, stay safe, no need to risk it, you don't even have to think about it, to ask the dealer to hit you would be stupid, suicidal, you would lose it all, so, you do what's best for you. Blaise Pascal understood this perfectly.
Pascal's wager is the idea that even though the existence of god can not be proven, a person should wager for his existence because there's a lot to win from it, doing otherwise would mean damnation in the fires of hell. Pascal thought the safest bet would be to believe in the Judeo-Christian god of the bible, as if an omnipotent being couldn't tell if your belief was sincere or not. I'm not sure how god would react if he finds out you just had faith out of convenience, if you want to be serious about it, thats it for the wager, its over, but if you really want to bury Pascal's gambit, then what if Pascal was waging on the wrong god?.
Since we are talking about odds here, what are the odds that you are betting on the right god?, what if the hindus are right?, what if Thor was the right one, what about Quetzalcoatl, Shiva, Zeus or even Xenu?, how do you know your god is the right one?, the mathematical chances of a creator god are infinitesimal, the chances of that god being the god you pray to, are even more ridiculous. So thats it for the wager, unless of course, you take a different position.
Agnosticism,
in essence it means standing in the middle of the debate, being
fair and balanced
, you can't absolutely prove god is real, but you can't prove he isn't, so, agnostics much rather not participate on debates but of course love to point out how their logic is the best, and saying otherwise is just pointless, of course i already wrote
about why it isn't pointless at all
so i'll stick to expressing why i don't believe Agnosticism is the way to go.
First of all, my biggest problem with agnosticism is that, if you can't decide weather god is real or not, then you pretty much can't be certain about anything else, doing otherwise would be a huge contradiction to your convictions, now, before you say that the argument is illogic, well, analyze it, if you continuously claim that you don't have enough evidence to believe in god, then are you agnostic about fairies?, how about the pink invisible unicorn?, do you get diplomatic when your son asks you if there's a monster in the closet?, you know, if you tell your kid there isn't, god forbid you might offend the cryptozoologists. How many times do you add up 2 + 2 on a calculator just to make sure it won't randomly show 5 as a result next time?.
Of course we can be agnostic about many things, it's good to be an agnostic initially about certain things, but not when we are talking about god or any other imaginary creature, the answer is simple, you declare yourself an agnostic towards god, making the mistake of considering that the evidence for god's existence is the same for his non existence, it isn't the case, outside of bronze age books and anecdotal evidence, there is absolutely no evidence for god, on the contrary, the evidence for the non existence of an interventionist god grows every day, this is a fact.
I'm an atheist, and like any real atheist, i don't make the claim that god does not exist, but, it is improbable to a ridiculous scale that he does, and i'm talking about a non interventionist god, that only flicked the switch to create the universe, just imagine, the first thing ever created out of nothing, is an omnipotent being, why?, for no reason, it just happened, he felt lonely and created the mostly empty universe, and just left it there to float around, well, if that happened once, can't it happen again?, and again?, and again?, if indeed a non interventionist god created the universe, then you must also be intelligent enough to allow the possibility, that if a god with the powers of creation popped out somewhere for no reason, then surely there's a big chance of this being a repeating event in all of the unknown areas where the original god first came to be, outside the universe, by now we should have an army of gods floating around.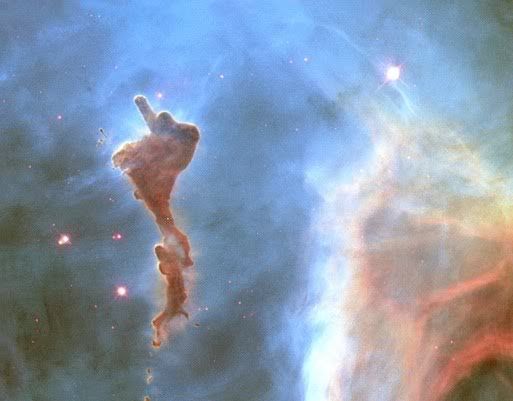 God?
Many agnostics would agree that the chance of the god of the bible existing are too small to even be considered, but yet, they allow the possibility of a creator, non personal god, this is where i believe agnosticism fails, if you are agnostic about a non interventionist god, then there is no point to even consider yourself an agnostic, there's no point to even argue for the existence of said being simply because he doesn't care, i'm not against people believing stuff, i'm against people that shove their belief into others, nobody kills in the name of the uncaring, unloving god that won't care if you die, nobody prays to him, nobody builds churches in his name, so there's no reason to even bring it into a conversation, it would be like arguing that Atlas holds the world on his back, if the only reason you don't consider yourself an atheist is because in your mind there's a slim chance that some sort of god is out there and probably doesn't even know we exist is pointless, its just arguing for the sake of arguing, so what if i can't prove that some sort of being didn't create the universe?, if there really was a non interventionist god out there, we wouldn't even notice, because he doesn't care.
I understand that many atheists sound like assholes sometimes, i understand some agnostics are trying to be respectful towards religious people and their beliefs, but other than being polite, agnosticism doesn't have a good case, its childish at some point, there's no need to be in the middle of a debate if god exists or not, look at the evidence and analyze it, don't just say that we can't be absolutely sure about it, we can't be absolutely sure about many things and yet you aren't agnostic about the mouse who runs in a wheel in the middle of the earth to make it move in orbit. According to the evidence, god doesn't appear to exist, he might, but the chances are too slim to even be considered,
And so i remain an atheist, that means i don't believe in god, i don't worship god, i don't pray to god, i'm not thankful to god about anything, that's what it means to be an atheist, if you don't do this either, then you are an atheist too, not an agnostic, if you really want to consider yourself an agnostic, you have to be fair, balanced and dedicated to your agnosticism, so, in order for you to be a fair and dedicated agnostic, you need to say a little prayer after reading a science book, you know, because we can't be too sure.