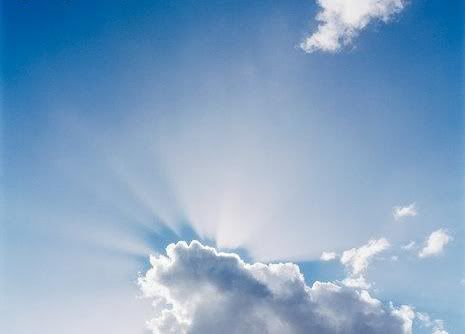 Almost 10 years ago i saw a 4 year old girl die a very painful death, and that statement alone should cover it, i now believe that in a world supposed to be guarded and protected by an almighty loving god, nobody, specially a four year old innocent child should experience any kind of suffering, but it wasn't just that. That girl was my niece, we grew up on a very religious Christian family, with my grandma being a fundamentalist everyone else had and still has a very strong faith, the family is so big that we had at least two churches filled with relatives of some sort.
Back then i was around 13 years old and used to go to church every Sunday, there probably wasn't a single night when i wouldn't pray to god and ask him to please let me live my life fully and refrain from destroying the world like everyone at church said he would, i was most of the time scared about something, scared about doing something that would piss off god, scared of suddenly dying and ending up in hell, scared of ghosts, scared of witches, my favorite book was Revelations, to me it was some kind of epic war that i would probably had to participate in, since everyone kept saying how "the time was near".
I was a god fearing kid, during the day i would live a pretty normal life, not thinking about god or church at all, i don't want to make it sound as if i was living in misery, my life was alright, it was just at night, when i was alone with my thoughts that i would start having problems, all those stories about satan, torture, hellfire and that guy bleeding in a cross would pop into my mind, very friendly imagery for any kid. But then came the event that would change my mind completely.
My niece had a strange infection, she had chickenpox, she probably had a bad reaction to the medication and not only were her insides damaged but the virus probably developed into herpes zoster, something very rare these days, but still, it happened, we all cried and mourned her death, it was tragic and unfair as any deaths, but this was a 4 year old girl that lived a very happy life, i couldn't understand why god would take her from us, a very religious, god fearing family.
Nobody could understand it, the pastor told us she was special in god's eyes, and that only god knew why she took her, nothing too convincing, even for a 13 year old, now, my family started gossiping, that it was god's punishment to my aunt because she was such a bad person in their eyes, ok, but why would god make my niece suffer to punish my aunt?, others said that my uncle and aunt were going through some marital problems and it would probably get worse, so god took my niece so she wouldn't suffer, but, from what i was hearing, she died in excruciating pain, so god made her suffer so she wouldn't suffer?.
Before you even mention it, i wasn't "mad" at god or angry, i just wanted a good answer, a good rational answer as to why would an omnipotent being allow something like that to happen, if indeed god didn't want my niece to suffer through my uncle and aunt's eventual divorce, isn't god all knowing?, why allow her to be born in the first place?. All of a sudden, god, wasn't as smart as i thought, nobody ever got an answer, most people were happy with just believing that she was with god, and thats all that mattered, i wasn't, to me she was important enough to get a straight answer from god himself, no "signs" or meaningful dreams, i was very young back then, but old enough to recognize murder when i saw it, god murdered my niece and he wasn't giving any straight answers.
From that day on i stopped caring about anything that had to do with religion, for the next couple of years i still believed there was a god, but he wasn't as loving as everyone said, to me he was a coward and a murderer that didn't dare to even explain his actions, i never hated god, or had resentment against him, i just wanted him to do what anyone would do and give out some real answers, the more time went by, the bigger the question grew in my mind, could it be, that god, didn't exist?.
It would certainly answer a lot of questions, maybe we were all kidding ourselves, god didn't answer any questions, but he really was a very good tool for comforting my family, if someone was crying or sad about my niece, you could just walk up to the person and pull out the god card, and just like that you would hear a tender sigh of comfort out of that person, was that it?, was god just a commodity to make people feel better about their very delicate, very mortal lives?.
My family and friends were all religious, so religious that it wasn't until the sudden rise of the internet that i realized i wasn't the only person that didn't believe in god anymore, on the internet i found this hilarious old guy called George Carlin, he was challenging god to strike him down right on a stage, after offending him for about an hour, and nothing happened. To me, that bit the great George Carlin did about how religion was bullshit, it felt like finding god, it opened my eyes to just how big the world was, the internet showed me all the right answers, i learned about everything school back then didn't teach me, or at least not in a proper way.
Ideas, culture, knowledge, all at the touch of a button, at age 16, technology slapped me in the face and woke me up from the intellectual slumber i was on, it made me realize how everyone i knew was an insignificant amount of people when compared to the vastness of the world, it showed me that there was suffering in the world that was way worse than what happened to my niece, kids that die by the hour in africa and south america, families that have nothing to eat, no hope at all. Simply, god didn't fit anymore,the more i knew, the more his existence made less sense, during the next 5 years knowledge and perspective blew god away.
And now, almost 10 years after that tragic event that triggered my critical mind, i'm writing about it, with the hopes that maybe i'll be the one that triggers your mind into realizing how vast and how great the world is, and accepting how fragile and short life is, to be wasting it by living in fear and servitude of some imaginary being.