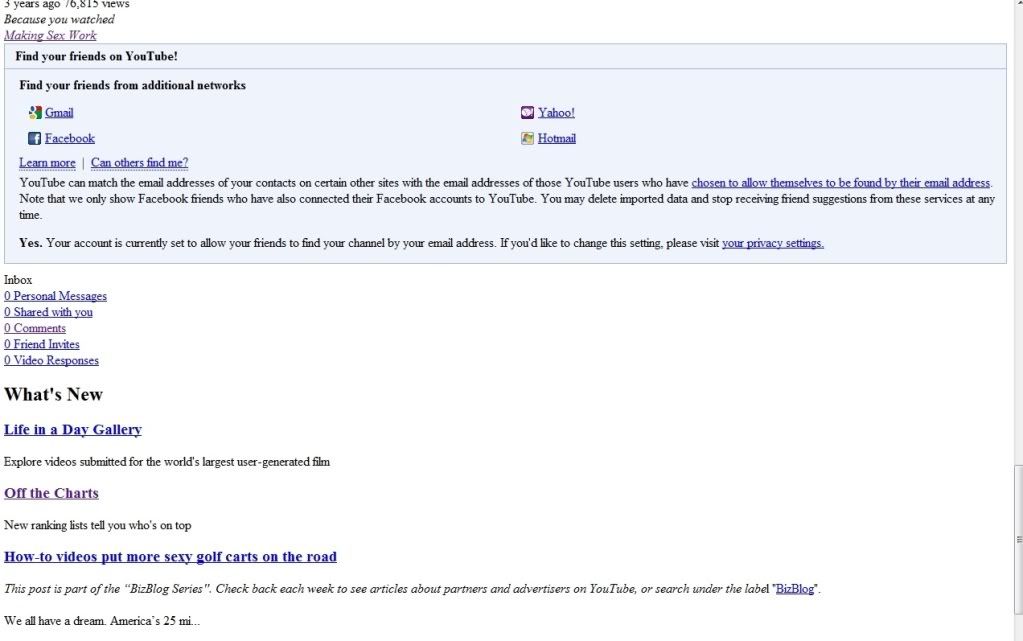 I wanted a video for today's blog entry but for some reason YouTube hasn't been loading properly if it loads at all, it goes on and off, sometimes i have to refresh the main page a few times until it loads up. Is anyone else having this problem?, any ideas on how to fix it will be much appreciated.


Note: It happens on both firefox and chrome, sometimes it'll even open just fine on one of them but won't open on the other.


Update (11:19 am): Im now getting the infamous 502 error, so it might be a problem on their side from a few specific servers, i'm not sure.



Yesterday's article